Exhibitors
LEICA GEOSYSTEMS (PLATINUM SPONSOR)
With close to 200 years of pioneering solutions to measure the world, Leica Geosystems products and services are trusted by professionals worldwide to help them capture, analyze, and present spatial information. Leica Geosystems is best known for its broad array of products that capture accurately, model quickly, analyze easily, and visualize and present spatial information.
Those who use Leica Geosystems products every day trust them for their dependability, the value they deliver, and the superior customer support. Based in Heerbrugg, Switzerland, Leica Geosystems is a global company with tens of thousands of customers supported by more than 3,500 employees in 28 countries and hundreds of partners located in more than 120 countries around the world. Leica Geosystems is part of Hexagon, Sweden.
HEXAGON GEOSPATIAL
Hexagon Geospatial helps you make sense of the dynamically changing world. Known globally as a maker of leading-edge technology, we enableour customers to easily transform their data into actionable information, shortening the lifecycle from the moment of change to action. HexagonGeospatial provides the software products and platforms to a large variety of customers through direct sales, channel partners, and Hexagonbusinesses. For more information, visit hexagongeospatial.com or contact us at marketing@hexagongeospatial.com. Geospatial is part of Hexagon, a leading global provider of information technologies that drive productivity and quality across geospatial andindustrial enterprise applications. Hexagon's solutions integrate sensors, software, domain knowledge and customer workflows into intelligentinformation ecosystems that deliver actionable information. They are used in a broad range of vital industries. Hexagon (Nasdaq Stockholm: HEXA B)has more than 16,000 employees in 46 countries and net sales of approximately 3.4bn USD. Learn more at hexagon.com and follow us @HexagonAB.
Dubai Municipality (Gold sponsor)
The origin of Dubai Municipality was founded in 1954, commencing its activities with a cadre of seven employees undertaking simple tasks in cleaning the city. The first decree establishing the Municipality was on February 28, 1957, whereby 23 municipal council members had been appointed from the elders of the country and traders with limited powers, the most important of which was to take care of health and architectural affairs of the city as well as to organize construction and beautification of the city and provide constructive suggestions to the government. Dubai Municipality is regarded as one of the largest governmental institutions in terms of services rendered and projects executed. Thus the municipality is the leading driver of growth and evolution of the Emirate of Dubai. Dubai Municipality is the custodian of geospatial data for the Emirate of Dubai and has been instrumental in ensuring the application of these technologies across various government departments in Dubai. The Municipality also organizes the GIS and Remote Sensing Annual Scientific Forum (GRASF) in association with the Middle East Geospatial Forum. The Forum, which is held every year in Dubai, has quickly become the most sought after congregation of geospatial professionals in the region and addresses various challenges faced by the technology implementers from across the region.
Ministry of Municipal and Rural Affairs of Saudi Arabia (Bronze sponsor)
The Ministry of Municipal and Rural Affairs (MOMRA) is a government organization in the Kingdom of Saudi Arabia, established by Royal Decree in October, 1975 and assigned the responsibility for planning and developing urban and rural areas and the administrative oversight of the management of more than 300 municipalities throughout the Kingdom of Saudi Arabia.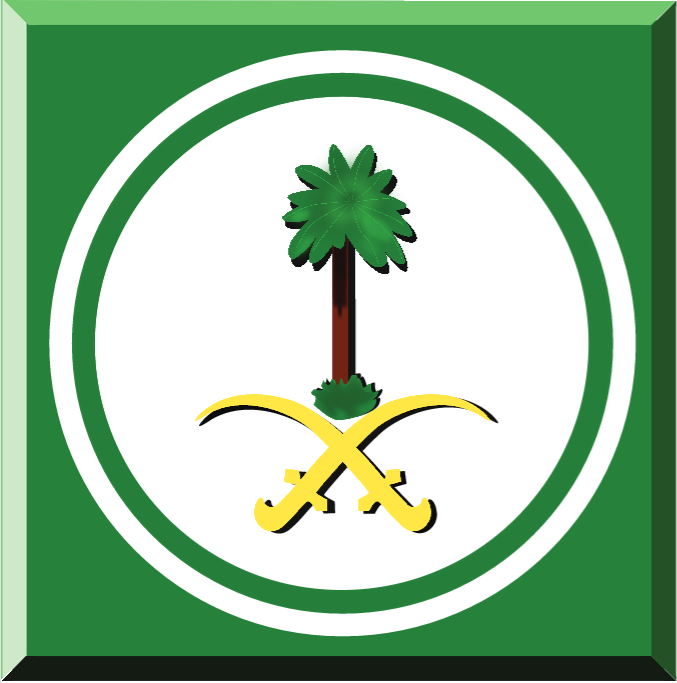 Asia Air Survey Co., Ltd.
Asia Air Survey Co., Ltd. (AAS) is an engineering and consulting company specializing in geo-spatial data acquisition, data processing and system development, as well as providing services for disaster prevention & mitigation and environment. The company's main clients are governments and the private sectors as well as multisectoral international funded projects.
The headquarters of the company is located in Tokyo, has 45 local offices across Japan and two flight Centres in Tokyo and Osaka. More recently, addition to its joint company in Beijing, AAS established a regional office in Yangon, Myanmar. AAS has been operating since 1965, and as such has the experience to offer geospatial solutions and services to global clients.
Blue Marble Geographics
Since the early 1990s, Blue Marble Geographics has been a pioneer in the development of powerful and innovative geospatial software. Widely regarded for its expertise in coordinate conversion and file format support, Blue Marble's products include Geographic Calculator, the paradigm for highly accurate spatial data conversion and advanced projection management; Global Mapper, a fully-functional and inexpensive GIS application; and the Global Mapper LiDAR Module, a suite of powerful point cloud processing tools.

PCI Geomatics
PCI Geomatics, founded in 1982, is the world leader in geo-imaging products and solutions. PCI Geomatics has set the standard in remote sensing and image processing tools offering customized solutions to the geomatics community in over 135 countries.
PCI Geomatics is the developer of Geomatica®- a complete and integrated desktop software that features tools for remote sensing, digital photogrammetry, geospatial analysis, map production, mosaicking and more. Geomatica® software enables users to apply imagery in support of a wide range of applications such as the environment, agriculture, security and intelligence, defense, as well as in the oil and gas industries.
PCI Geomatics is also the developer of the GeoImaging Accelerator (GXL), an automated, high performance, Graphics Processor (GPU) system for processing terabytes of imagery data. PCI Geomatics is a privately held Canadian corporation headquartered in Toronto, Ontario and Gatineau, Quebec with worldwide facilities located in the United States; Arlington and Beijing, China

SBG Systems
SBG Systems is a supplier of miniature, high performance, and cost-effective motion sensors. It offers a complete line including Attitude and Heading Reference System (AHRS) and Inertial Navigation Systems with embedded GNSS receiver (INS/GNSS), etc.
Our sensors are ideal for mobile mapping and remote sensing applications, for camera/LiDAR stabilization and data georeferencing.
VisionMap
Founded in 2004, VisionMap is a leading manufacturer of state-of-the-art digital mapping systems VisionMap's innovative data acquisition and automatic processing systems set a new standard for productivity in geospatial data production.
Thanks to VisionMap's proprietary imaging technology, the cameras are able to collect vertical and oblique imagery of an area simultaneously, and quickly cover vast areas in extremely high resolution. VisionMap's systems support extremely large-scale projects thanks to their fast turnaround time.
VisionMap's systems collect complementary color and thermal images, and provide final products such as aerial triangulation, DSM, Orthophoto mosaic, stereo models and geo-referenced oblique images in a seamless workflow.
Czech Office for Surveying, Mapping and Cadastre
Czech Office for Surveying, Mapping and Cadastre (ČÚZK) manages state administration of the cadastre of real estate in the Czech Republic and ensures performance of surveying activities in the public interest given by the law. The main tasks are:
Complete administration of the cadastre of real estate
Maintenance of geodetic control
State mapping of the Czech Republic
Creation and actualization of the Fundamental Base of Geographic Data
Maintenance and documentation of the state border
Development and maintenance of the Information System of Surveying, Mapping and Cadastre
Standardization of geographical names
Administration of the Central Archive of Surveying and Cadastre

National Administration of Surveying, Mapping and Geoinformation of China (NASG)
Established in 1956, National Administration of Surveying, Mapping and Geoinformation of China (NASG) is a central government agency responsible for surveying, mapping and geoinformation of the country. NASG has 18 sub-institutions and the total staff member accounts for more than 8,000, local surveying, mapping and geoinformation administrations were established in all China's 31 provinces, autonomous regions and municipalities. In recent years, surveying, mapping and geoinformation developed rapidly and series of achievements were witnessed. On June 1, 2015, the Outline of Medium and Long-term Planning of National Fundamental Surveying and Mapping (2015-2030) was approved by the State Council, which was an important decision deployment of strengthening and promoting surveying, mapping and geoinformation in China and will better serve socio-economic development and people's daily life in the future.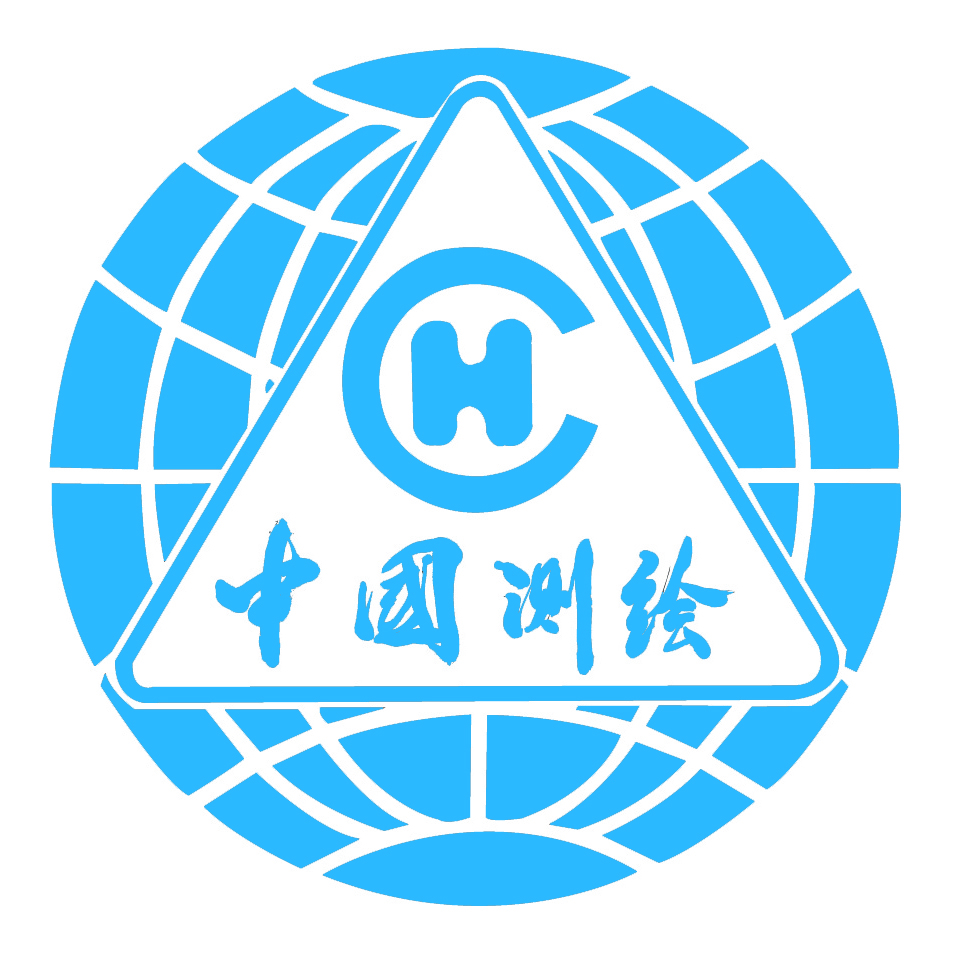 Heilongjiang Seasky Geomatics Technology Co., Ltd.
Heilongjiang Seasky Geomatics Technology Co.,Ltd. founded in 2004, is a professional company for Photogrammetry and Remote Sensing. Affiliated to Heilongjiang Administration of Surveying, Mapping and Geoinformation, Seasky has national Grade A qualifications for Photogrammetry and Remote Sensing, Geographical Information System Engineering, Engineering Surveying, Real Estate Surveying and Mapping, Cartography. In 2012, Seasky passed the ISO 9001:2008 standard quality management system certifications. As an outsourcing service provider, Seasky is one of the largest production bases for international geo-informatic data processing in China. For aerial images, satellite images, LiDAR data and other multiple-source data, Seasky develops different technical solutions for data compilation, image processing, GIS database construction and application, 3D landscape products, thematic mapping products etc.
Sichuan Bureau of Surveying, Mapping and Geoinformation
Sichuan Bureau of Surveying, Mapping and Geoinformation, founded in 1960, is affiliated to National Administration of Surveying, Mapping and Geoinformation of China (NASG), and is the competent administrative department of Surveying, Mapping and Geoinformation in Sichuan. Sichuan Bureau undertakes national basic and major surveying and mapping missions assigned by NASG, and fulfills the duty of provincial surveying and mapping management given by Sichuan provincial government. It has formed an integrated surveying and mapping service system that consists of geodetic surveying, photogrammetry and remote sensing, geoinformation system, underground pipeline surveying, engineering surveying, cadastral surveying, map compiling and publishing, surveying and mapping results management and supply, surveying and mapping products control and inspection, surveying and mapping technology education and training.

National Engineering Research Center of Surveying and Mapping
National Engineering Research Center of Surveying and Mapping was established in 2009, and passed the acceptance test of the Ministry of Science and Technology of China in 2013. The Center is a sub¬¬division of the Chinese Academy of Surveying and Mapping and under the supervision of National Administration of Surveying, Mapping and Geoinformation of China (NASG). The aim of the center is to establish an industrialization research, development and service entity for surveying and mapping technology. Its main tasks include surveying and mapping industrialization application and engineering technology research, transformation of achievements, open services, and international cooperation.
National Geomatics Center of China
National Geomatics Center of China (NGCC), also functioned as National Archives for Surveying and Mapping, is a government agency subordinated to National Administration of Surveying, Mapping and Geoinformation of China (NASG). The staff team consists of 150 members from 17 departments. NGCC fulfills the missions to construct, manage and distribute national fundamental data and archives; plan, design, organize and execute national major surveying and mapping projects; maintain surveying and mapping networks in China; develop applications of national fundamental geoinformation.

Esri
Esri, the leader in GIS technology, offers innovative solutions for enterprise imagery management and web GIS. The amount of high resolution remotely sensed data and elevation data is expanding, while the cost is falling. The Esri ArcGIS platform provides the tools and capabilities to make imagery, lidar and elevation data relevant and valuable. Esri technology includes tools, workflows, and applications that can be quickly implemented within an organization to help you see your project, find the patterns and share the results with others.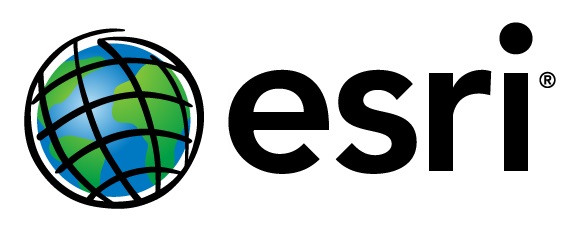 Twenty First Century Aerospace Technology Co., Ltd.
Twenty First Century Aerospace Technology Co., Ltd. (21AT) is the only commercial EO satellite operator based in Beijing, China and has more than 300 employees. Since 2001, the company has been providing EO data and value added service in China. The company has the following EO satellite resources: 4m Beijing-1, launched in 2005 and three 1m identical satellite constellation--TripleSat Constellation, launched on 10 July 2015. 21AT had been providing Beijing-1 data to international customer through Disaster Monitoring Constellation (DMC) and disaster response through International Charter; and is providing TripleSat Constellation daily imaging service to worldwide customers.
DAT/EM Systems International
DAT/EM Systems International develops software for the photogrammetric, engineering and GIS industries that enables the extraction of 3D vector features from stereo imagery and point clouds.
DAT/EM's suite of software solutions includes Summit EvolutionTM photogrammetric workstation, LandScapeTM point cloud viewing and editing toolkit, and complementarycomponents CaptureTM, MapEditorTM, Ortho+MosaicTM, Airfield3DTM and Contour CreatorTM. New to the DAT/EM Photogrammetric Suite,Summit UASTM provides a set of tools to easily analyze or compare UAS data by viewing, editing and defining features in stereo.
Visit DAT/EM at geospatial events worldwide for a demo, or contact our worldwide network of resellers to learn more.

Terra Messflug
We are a leading company in the field of aerial survey and photogrammetry with more than 25 years of experience. Our services encompass consulting, flight planning, flight conduction and the production of a large variety of geodata.
Our workflows and data processing chains are perfectly organised. As a result, customers' orders are completed efficiently and with highest quality. All our customers (e.g. national and regional authorities, municipalities, infrastructure providers, energy suppliers, ski resorts and universities) benefit from our reliability and prompt data delivery.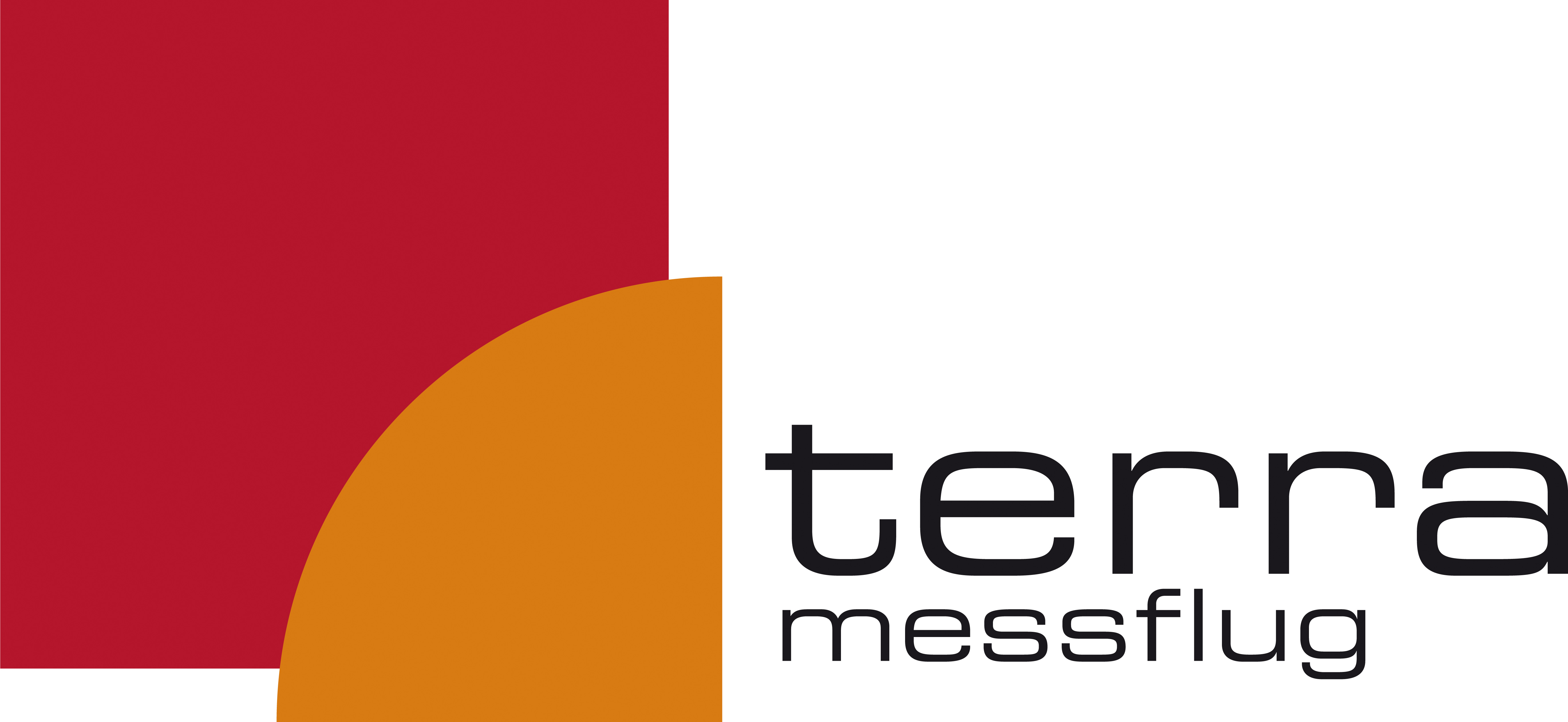 PRIMIS
PRIMIS – Professional Imaging and Mapping Solutions. Though we are still rather newly established company (2014) we benefit from the vast experience in the field of photogrammetry and remote sensing amassed by our key staff during past 23 years. Our services encompass flight planning, data acquisition by aerial sensors, photogrammetric data processing up to delivery of products in various forms and formats both of contemporary and historical data. Our sophisticated workflow ensures keeping the strictest quality control measures in order to satisfy the needs of our customers from diverse corners of the world.
Vexcel Imaging
Vexcel Imaging, based in Graz (Austria), taps into more than two decades of photogrammetry expertise offering state-of-the-art digital sensor systems based on the latest and most-advanced technology. The comprehensive aerial camera portfolio provides a wide range of imaging capabilities from wide-area mapping (UltraCam Condor) to nadir (UltraCam Eagle & UltraCam Falcon) and oblique (UltraCam Osprey product line) camera systems. On the terrestrial side are the car-based mobile mapping system UltraCam Mustang and the UltraCam Panther portable 3D reality capture system (currently under redesign). The system family is complemented by the fully integrated processing software UltraMap delivering exceptional quality point clouds, DSMs and ortho imagery.
STUDIO 727, s.r.o.
Specialises in digitization and digital objects post production. In a short span of only 2 years, they have successfully captured more than 20 million pictures and scans and digitised more than 100000 objects of national cultural heritage, ranging from small jewellery up to castles and whole historic city districts.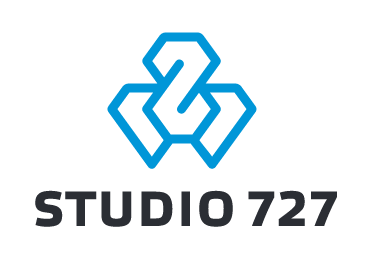 SimActive
SimActive is the developer of Correlator3DTM software, a patented end-to-end photogrammetry solution for the generation of high-quality geospatial data from satellite and aerial imagery, including UAVs. Correlator3DTM performs aerial triangulation(AT) and produces dense digital surface models (DSM), digital terrain models (DTM), point clouds, orthomosaics and vectorized 3D features. Powered by GPU technology and multi-core CPUs, Correlator3DTM ensures matchless processing speed to support rapid production of large datasets.SimActive has been selling Correlator3DTM to leading mapping firms and government organizations around the world, offering cutting-edge photogrammetry software backed by exceptional customer support.

Aerial Photogrammetry and Remote Sensing Group Co., Ltd.
Established in 1965, Aerial Photogrammetry and Remote Sensing Group Co., LTD of China National Administration of Coal Geology (ARSC) remains a client focused geospatial services company, committed to producing quality, tailored products while providing cost-effective solutions. As the leading enterprise in China's geospatial industry, ARSC, the member unit of ISPRS committee, pays attention to technical quality, hand-picking personnel with high academic and professional credentials, and investing heavily in new technology, with total employees 1340. Our services range from Aerial Photography, Digital Surveying and Mapping, Application and Research of Remote Sensing, GIS Research and Construction, Underground Pipeline Networks Detection, to Development of Computer Information Technology. And our services involves in the fields of city planning, transportation construction, real estates, web map, energy, telecom, mineral resource development,geological survey, environmental monitoring, etc.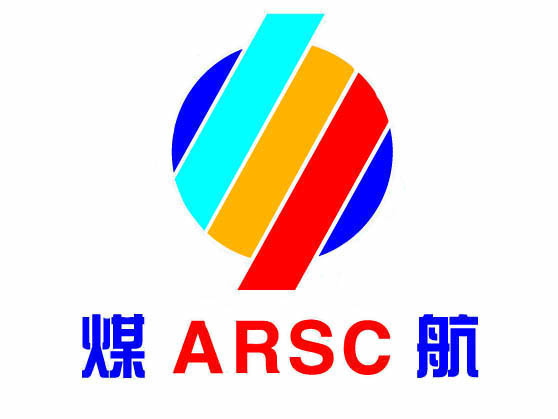 TopoL Software
TopoL Software, founded in 1999, is an independent developer of geospatial software technologies.We offer general desktop and mobile GIS software, digital photogrammetric workstation and custom solutions for our partners and customers around the world.

TopoL Software is the developer of PhoTopoL, a powerful photogrammetric workstation to process photogrammetric and GIS data. It supports data input and management, digital aerial triangulation, stereo editing, orthophoto rectification and mosaicking with colour balancing.

TopoL Software also develops TopoL xT, a fully-functional general desktop GIS software, which enables users to collect, update, manage, analyze and print spatial data in many industry-standard formats, and TopoL Mobile, an inexpensive mobile GIS solution for field data collection and navigation.
BIMTAS
BIMTAS has been providing engineering, consultancy and project services to affiliates of İstanbul Metropolitan Municipality, district municipalities, public and private institutions for the realization of infrastructure and superstructure investments as a matter of planned and healthy urbanization since 1997. Having accomplished several studies that changes the face of İstanbul, a city progressing rapidly to be a global center, BIMTAS has been meeting the demands of local governments and private sector by providing services both domestically and abroad such as feasibility, surveying, project and consultancy in all aspects of life ranging from stream rehabilitation to marine structures, energy, metro systems, industrial facilities, cultural centers, sports complexes, park and garden arrangements. In addition, the use of Laser Scanning Technologies with the aim of recording architectural cultural heritage and generating technical drawing, restitution and restoration projects, BIMTAS has been giving services to public and private sectors in converting 3D laser point clouds into the accurate and detailed 3D CAD drawings and solid models. It has the feature of being the only center in our country providing service in "3D Mapping and generating city model at different levels by using Airborne Laser Scanning" which is another application area of Laser Scanning Technologies. 3D Mapping and City Modeling work which has been generated for the first time in Turkey has been specific to Istanbul and been presented for the use of Metropolitan Municipality. Finally, Bimtas is now dealing with the smart city applications. It aims to generate first 3D platform of Istanbul to integrate and visualize the databases of municipal functionalities like, public transportation, water system, natural gas servives etc. Such a platform can easy the life of people and give a way to apply smart apps from mobile and web-based platform.
GeometryFactory
GeometryFactory provides flexible and robust geometric software components as well as expertise in geometric computing to more than 300 customers worldwide. We give development teams a head-start on building applications that solve business problems, increasing productivity and the ability to deliver products on time. We offer field-proven C++ components, which are part of CGAL, the Computational Geometry Algorithms Library.
Our customers in the application area photogrammetry and GIS use 3D triangulations, Boolean operations on polygons and surface meshes, polyline simplification, and surface reconstruction from point clouds,to name but a few.
Racurs
GeometryFactory provides flexible and robust geometric software components as well as expertise in geometric computing to more than 300 customers worldwide. We Racurs company has 23 years long history of success on Russian and worldwide geoinformatics market. Since its foundation in 1993 our company has been developing an innovative digital mapping software for processing aerial, space and terrestrial imagery. Our flagship product PHOTOMOD was one of the first digital photogrammetric systems on the market that was designated for working on off-the-shelf PCs. Today PHOTOMOD is the most popular digital photogrammetric software in Russia and well known all over the world.

MEIXNER IMAGING
MEIXNER IMAGING is the exclusive distributor for Euclideon's ready-made Geoverse products.

Geoverse MDM and UnlimitedOrtho are revolutionary new geospatial software solutions that enable users to visualize, manipulate and interact with image and point cloud data – regardless of size – without loading times. This technology is able to handle the vast amounts of data and link it with external databases in a way previously unimaginable on normal computers and stream it over the web.

Our latest solution Solidscan converts a laser scan into a solid, photo-realistic representation of the real world, with the same accuracy as LiDAR. Solidscan does not natively "interpolate"points – instead, Solidscan uses a new, patented technique to produce solid photo-realistic point clouds with no holes.

In combination with udWeb customer are able to share all their data with clients and partners around the world on e.g. their website.
Avenza Systems
Avenza is the producer of geospatial add-ons for Adobe Creative products, which add GIS functionality to the popular and widely-used Adobe environment, as well as the Avenza PDF Maps mobile application for mobile mapping on smart phones and tablets. MAPublisher provides a complete GIS and cartographic suite of tools and data format support for Adobe Illustrator to create great maps from GIS data. Geographic Imager ads powerful spatial imaging and geospatial data support to Adobe Photoshop. Avenza PDF Maps is a geospatial PDF, GeoPDF and GeoTIFF reader for smartphones and tablets with an imbedded in-app iTunes-like distribution system that allows your GIS-made maps to be truly mobile and merchandised for offline use.
nFrames
nFrames is a company developing software for 3D surface reconstruction from images.
The core software product SURE is designed for professional mapping production.
It is particularly focused on the derivation of precise point clouds, DSMs, True Orthophotos and textured meshes for projects with large scale such as country-wide airborne image datasets.
RIEGL
RIEGL based in Austria is a performance leader in research, development and production of terrestrial, industrial, mobile, bathymetric, airborne and UAS-based laser scanning systems. RIEGL's innovative hard- and software provides powerful solutions for most application fields in surveying.
Worldwide sales, training, support and services are delivered from RIEGL's Austrian headquarters and its offices in Vienna, Salzburg, and Styria, main offices in the USA, Japan, and in China, and by a worldwide network of representatives covering Europe, North and South America, Asia, Australia and Africa.

TrackAir - LeadAir
For over 20 years Lead'Air Inc./Track'Air BV has been at the vanguard of innovation in Professional Flight Management Systems and Oblique Imaging Systems. Over a decade has passed since the inception of the highly touted MIDAS 5 Camera Oblique/ Vertical Mapping System and literally 10's of millions of images have been captured with more systems in operation than any other in the world.
We offer a complete line of Flight Management Systems, IMU controlled Large and Small camera mounts for aerial LiDAR and Digital Acquisition as well as innovative new concept UAV Camera and Sensor Systems designed for all phases of professional photogrammetric applications.
AccuEarth
From our base in the heart of Europe, AccuEarth provides highly accurate GCPs and GIS products to our customers worldwide.
AccuEarth's global network of skilled professionals is continually collecting GCPs around the world to provide accurate coordinate data for an increasing variety of applications. We utilize accuracy and topo analyst map accuracy software to verify and validate the spatial accuracy of aerial and satellite data as well as verify the accuracy of any pre-existing geospatial data sets.
Our guaranteed and consistent quality of GCPs ensure that you can produce the most accurate enhanced imagery and GIS data sets for your projects.

Airbus Defence and Space
The Intelligence Business Cluster of Airbus Defence and Space is the supplier of choice for commercial satellite imagery, C2ISR systems and related services. Airbus Defence and Space has unrivalled expertise in satellite imagery acquisition, data processing, fusion, dissemination and intelligence extraction allied to significant command and control capabilities. The company is able to create a comprehensive situational awareness picture and deliver sophisticated end-to-end solutions across all commercial, institutional and defence markets. Based upon exclusive commercial access to Pléiades, SPOT, TerraSAR-X and TanDEM-X satellites, combined with broad applications experience, the company delivers an extensive portfolio spanning the entire geo-information value chain.
MESCIOGLU
MESCİOĞLU ENGINEERING was founded by Ayhan Faruk MESCİ in 1984 and has been offering services in mapping, engineering, surveying, photogrammetry and supervision and consultancy of infrastructural projects including railways and highways for more than 30 years in Turkey.   Moreover, Mescioğlu has also carried out transportation master planning and water resources management projects which are essential necessities of our country.    80% of the workforce in photogrammetry services in Turkey has been undertaken by Mescioğlu as of December 2015.    As being the leading firm in the sector with our technical capabilities in our services, quality procedures and our corporate culture based on trust, our aim is to continue to accelerate our client satisfaction.

IGI
IGI covers a wide variety of expertise in optics, electronics, mechanics, software development, and analytics through a team of highly qualified scientists, engineers and technicians. With more than 35 years of experience, IGI not only offers integration of various sensors, but also complete sensor systems for airborne + terrestrial survey missions.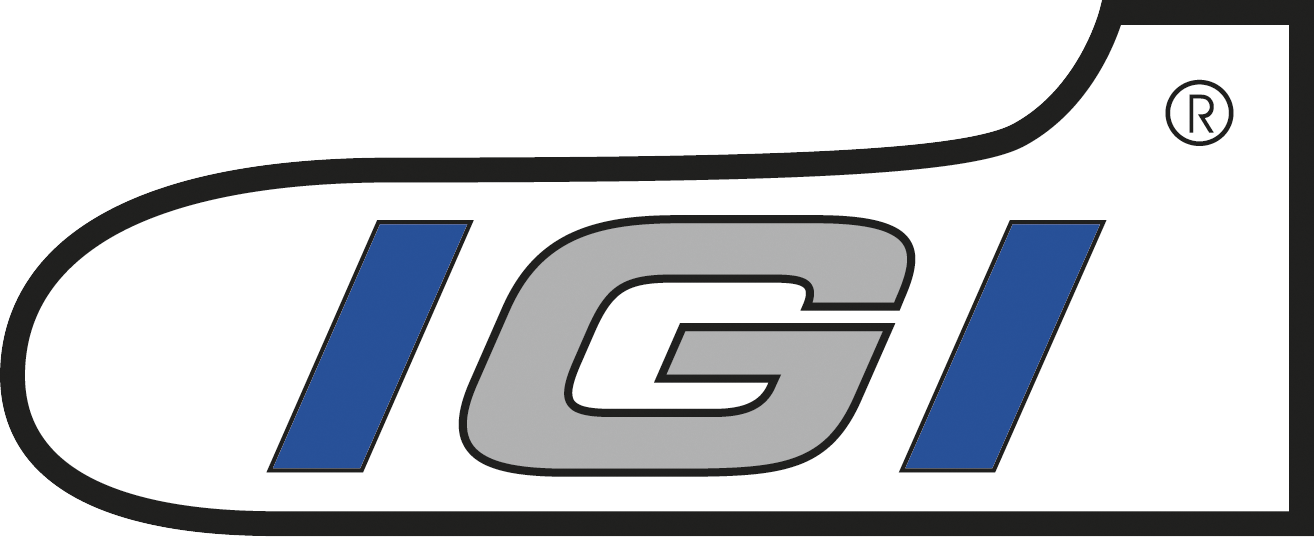 Pix4D - Simply Powerful
Pix4D is the developer and producer of Pix4Dmapper, a software based on computer vision and photogrammetry. Pix4Dmapper automatically processes both terrestrial and drone/aircraft-acquired imagery, converting it into highly accurate orthomosaics, surface models, point clouds, textured 3D and simplified CAD models. Pix4D, rapidly expanding since its founding in 2011, is headquartered in Lausanne, Switzerland, with local offices in Shanghai and San Francisco.
Satellite Surveying and Mapping Application Center, NASG
Satellite Surveying and Mapping Application Center (SASMAC) is a technical institution under the National Administration of Surveying Mapping and Geoinformation of China. SASMAC is mainly responsible for development plans of satellite surveying and mapping application, surveying and mapping satellite application and operation system, and related scientific research. Presently, SASMAC is mainly engaged in the construction of application system of ZY-3 satellite, China's first civilian stereo mapping satellite, research on key technology of satellite surveying and mapping application, application policies and specifications of ZY-3 satellite data, and development strategies and plans of surveying and mapping satellites, satellite application and emergency mapping.
Beijing Geo-Vision Tech.Co.,Ltd.
Founded in March1989, Beijng Geo-Vision Tech.co.,Ltd is a high-tech and software enterprise and a part of Chinese Academy of Surveying and mapping. The company is committed to develop modern high-tech production of surveying and mapping, provide the entire solution of the data acquisition, processing, application and display. According to the requirements of users, Beijing Geo-Vision Tech.Co.,Ltd. has developed series of products with wide adaptability and domestic independent intellectual property rights. A number of products filled in domestic gaps of surveying and mapping technology, won the "National Science and Technology Progress Award" four times, and greatly promoted the development of surveying and mapping technologies in China.

Map World (Tianjin) Co., Ltd.
Tianjin Binhai Geoinformation Innovation Park & Mapworld Global Data Service Base, is located in Tianjin High-Tech Area (also the National Innovation Demonstration Area), assembling Mapworld Tianjin National Data Base, Mapworld International Communication Centre, Mapworld Information Science Institute, Mapworld Zhongchuang Space Incubator, Mapworld International Conference Exhibition Centre, Map world(Tianjin) Co.,Itd., Tiandi Beidou (Tianjin) Navigation Technology Co.,Itd., and Mapworld Data & Multi-Language Manufacturing Base, etc.
Beijing Geoway Software Co., Ltd.
GEOWAY is the leading provider of geomatic solutions in China, with a long history of research and development in the areas of multi-source remote sensing image processing and integrated geospatial information services. Excellent in software development, system integration, data processing and information services, and integrated business applications, GEOWAY's line of products include GIS, image processing and digital photogrammetry software, as well as core technologies of image matching and map production, providing solutions to urban, land and other important areas.
Leador Spatial Information Technology Co., Ltd.
Leador Spatial Information Technology Co.,Ltd was founded in September 1999. The company is committed to promoting industrial upgrading and facilitating the use of geographic information by taking advantage of mobile mapping technology. The company currently employs more than 400 people, 30% of them have master or doctoral degree. The R & D department, excellent at Multi-disciplinary design and complex systems integration, has technical talents from fields of optical, electronic, mechanical, automatic control, mapping, remote sensing, visual images, Internet, etc. Through years of efforts and hard work, Leador has pioneered the concept of 3D image GIS and become the leading manufacturer of land-based Mobile Mapping Systems (MMS) in China , which is now widely used in digital city, city management, public security, emergency response, digital highway, digital railroad, LBS, etc.
CompassData, Inc.
CompassData, Inc., located in Centennial, Colorado, is the industry leader and supplier of current, accurate GPS based data collection and ground control survey. Since 1994, CompassData's capacity to effectively perform work in locations ranging from dense urban settings to remote environments comes from experience addressing logistical and safety considerations inherent to survey situations. As the industry leader, CompassData has standardized, industry-accepted processes for collection, analysis and delivery of timely, concise, and user-friendly data. CompassData maintains the largest commercially available Ground Control Point archive in the world with over 40,000 points available today, and growing daily.
Senop Oy
Senop Oy offers a lightweight hyperspectral camera for UAVs. This product is a snapshot spectral system providing only true image pixels for up to 380 bands. No interpolation is used in image formation. The frame based approach enables an easy image stitching for the mosaics with high resolution images. The solution doesn't need IMU for its operations, which makes the system low cost and low weight. In addition, the camera enables handheld use with computers in laboratories, fields etc. Senop Oy offers also OEM multichannel and LED-modules as well as miniature spectrometers.

SphereOptics GMBH
Since our formation in 2003, our goal has been to be much more than just a supplier of advanced equipment. Our mission is to SERVE BETTER. Our technical experts are always standing-by when it comes to discussing standard or customer specific solutions in the areas of lighting technology, optical measurements service and remote sensing.

Geogis
GEOGIS is a mapping company established in Ankara/TURKEY in 1997. The company has more than 60 engineers, consisting of surveyors, civil engineers, city planners, agriculture engineers, geologists, and that number reaches to 200 considering the technicians and field workers.
GEOGIS implements photogrammetric projects by using its own airplane and 2 aerial cameras. Besides photogrammetric projects GEOGIS is one of the lead mapping company in Turkey at areas of core expertise below.
Geodetic and Photogrammetric Map Production
3D City Modelling - Geographic Information Systems
Transportation Projects - Digital Map Production
Application of Development Plans
Infrastructural Services
Pipe Line Projects
Urban Information Systems
Supervision and Consultancy Services
Hydro Electric Projects
Real Estate Appraisal Services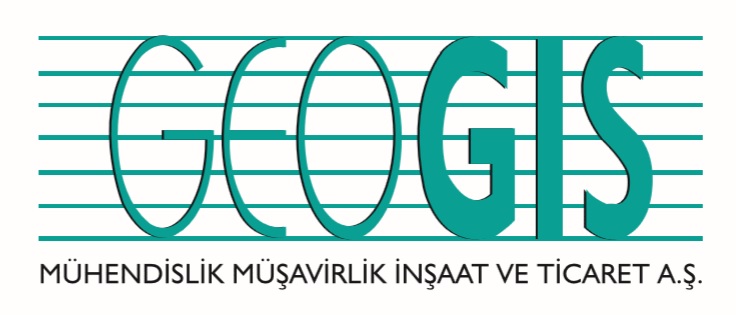 ATLAS Ltd.
ATLAS Ltd. was founded in 1990. It is a private company, based in Prague, with the main focus on developing a graphical software for 3D modeling and visualisation.

The software Atlas DMT (Digital Terrain Model) can be used for creating terrain surface models from very large elevation data sets. The models are based on a triangulated irregular network and the system includes a graphical environment that offers CAD tools as well as specialized application modules.

ATLAS Ltd. is also an authorized distributor of Gemalto/SafeNet products (digital rights management).
MosaicMill
MosaicMill is developer of EnsoMOSAIC aerial survey system which comes with hyperspectral, multispectral or thermal cameras. MosaicMill is specialized in forestry and precision agriculture - EnsoMOSAIC Agri is a complete package with high-resolution NDVI sensor, reflectance targets and software for generation of NDVI and prescription maps. MosaicMill is also distributor of GeoDrone UAS and Terra software for automatic point cloud classification and vectorization.

Phase One
Phase One Industrial is dedicated to research, development and manufacturing of medium format, metric cameras for aerial photography. Phase One cameras are known for their image quality, accuracy and easy integration with leading flight management systems, IMU/GNSS receivers and all popular LIDAR systems.

Phase One's flagship camera series, the iXU 1000, incorporate a 100 MP CMOS sensor and offers large format coverage at medium format size and price. These cameras are distinguished by their high resolution, wide ISO range and fast capture rate.

With a wide choice of lenses, Phase One offers solutions for everything from small UAVs up to large manned aircraft.
Bentley Systems
Bentley Systems is a global leader in providing architects, engineers, geospatial professionals, constructors, and owner-operators with comprehensive software solutions for advancingthe design, construction, and operations of infrastructure.
Bentley users leverage information mobility across disciplines and throughout the infrastructure lifecycle to deliver better-performing projects and assets. Bentley solutions encompass MicroStation applications for information modeling, ProjectWisecollaboration services to deliver integrated projects, and AssetWise operations services to achieve intelligent infrastructure– complemented by worldwide professional services and comprehensive managed services.

Geodyn
Geodyn has been set up with the leading personal from the former Maps Geosystems. They are those who have devised procedures that turned into standard operations in the mapping industry.

GeoDyn today concentrates on aspects such as the introduction of temporal data attributes into GIS, and defining the relevance of applicable data layers. This leads to minimize data acquisition requirements which in turn shortens planning operations and reduces cost substantially.

GeoDyn believes that there is an imminent requirement for the analogue/Digital conversion of aerial photography and this not only to safeguard a country's heritage, but to be able to reappraise predictions made previously and corresponding corrective measures taken at the time, if any.

In view of the above GeoDyn developed an Analogue to Digital conversion procedure that is by a magnitude faster than conventional procedures, thereby making important data accessible to a larger user community.

Google Earth Engine
Earth Engine is Google's cloud platform for petabyte-scale analysis of satellite imagery and other geospatial data. Originally conceived in 2009 as a platform for global forest monitoring, today scientists, governments, and NGOs around the world are using Earth Engine in areas ranging from food and water security to disaster risk management, public health, biodiversity, and climate change adaptation.

ITRES
ITRES (1979) provides airborne hyperspectral and thermal remote sensing imagers and surveys. Our custom sensors are used for applications in mineral & geology, heat loss, fire mapping, search and rescue, coastlines, water quality, and target detection among others.

The TSR-1800 system features in-flight geocorrection and automated thermal anomaly detection, with high spatial/thermal resolution. Fly fast (up to 170-300kts), with resolutions ranging from 5cm to 1 m and 0.05°C thermal resolution.

New to our performance hyperspectral sensor lineup are the integrated CASI-1500H (VNIR) and wide-swath SASI-1000A (200 channel, 1000 x-track imaging pixel SWIR imager). We have also launched our new UAV/Ground sensors: the μVNIR-1920, the μTIR-640 and the μSWIR-384.
HERE
HERE is a leader in mapping and location technology backed by a consortium of leading automotive companies Audi, BMW and Daimler. HERE has been mapping the world for 30 years, helping people and companies around the world answer the pressing questions they have. Every time you use the map in your car; every time you get a package delivered; every time you create an event map on your favorite social network, chances are HERE is behind it.

Our mapping technology powers leading services on six continents. Today, we're helping people in 1,000 cities catch their trains; we're helping millions of people in 50 countries beat traffic; and we're helping companies better route their fleets.
Canadian Institute of Geomatics & Canadian Remote Sensing Society
The Canadian Institute of Geomatics – Association canadienne des sciences géomatiques (CIG-ACSG) has evolved to be a non-profit scientific and technical association and represents the largest and most influential geospatial knowledge network in Canada. Over 50% of its members are senior managers and researchers in government, private sector, academic and NGO organizations. The CIG has long been an active and the representing Canadian member of the ISPRS, ICA and the FIG.
The genesis of remote sensing activities that led to the formation of the Canadian Remote Sensing Society – Société canadienne de télédétection (CRSS-SCT) began in the 1960's. These activities encompassed government, industry, and educational institutions. Since 1972 the CRSS-SCT has been running the world's oldest on-going national symposium dedicated to remote sensing.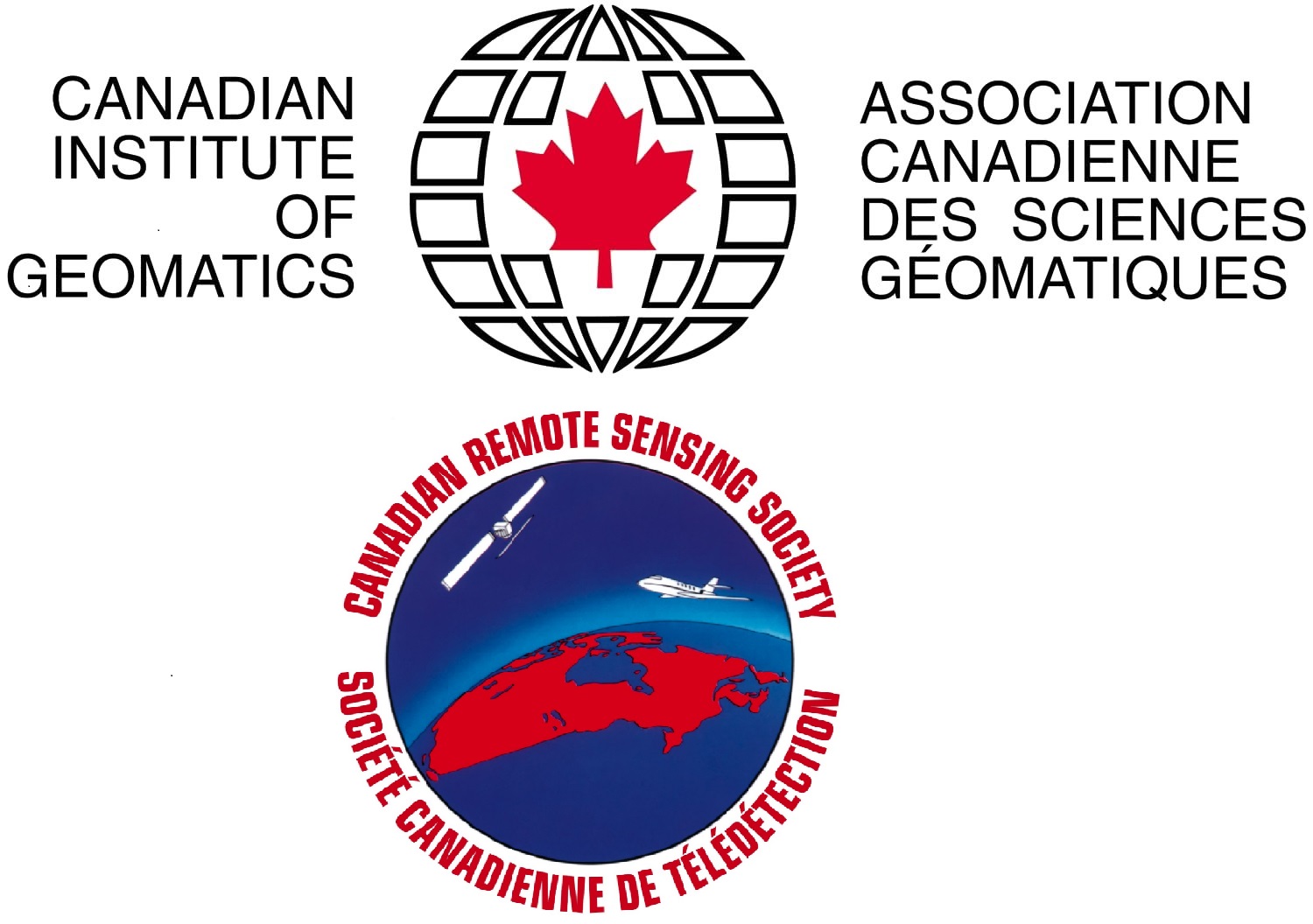 PANalytical, ASD Inc
As a part of PANalytical, ASD Inc. is the world's leading supplier of precision field portable, full-range (350-2500 nm) spectrometers and spectroradiometers. ASD's ruggedized analytical instruments provide the freedom to rapidly collect high-quality spectra in the field for real-time lab quality results. When accuracy matters and success is measured in manometers, see why the world's leading research institutions depend on ASD for data that can be trusted. For more information please visit www.asdi.com.
GGS GmbH
GGS GmbH is a medium sized company that was founded in 1988. Since 2004, the main focus is on the aerial surveying market. Having 6 employees, GGS develops, integrates and supports systems for various aerial data acquisition. Aerial cameras as single or multi-sensor setups, oblique imager, thermal sensors, hyper-spectral scanners and Lidar are the sensors in our portfolio. Our additional instruments as gyro stabilized mounts, GNSS-INS, power-supplies, onboard PC, pilot screens and shock mountings support a proper installation of the sensors. We also offer mission planning and flight management software designed for a perfect interfacing with all of our components. That way we are able to deliver turnkey solutions. We assist in installation and offer onsite training. Besides that, we also integrate existing equipment and do user specific integration.
InSpace Co., Ltd.
InSpace Co., Ltd. is a venture company specialized in research and development, spun off from the Korea Aerospace Research Institute (KARI) to keep up with the current trends of the convergence between Space Technology (ST) and Information Communication Technology (ICT).
SI Imaging Services
SI Imaging Services (SIIS) was founded in April 2014 as a subsidiary of Satrec Initiative (SI) with the mission of "Fair Access to Space". SIIS, which is specialized company in satellite imaging services, is exclusive distributor of KOMPSAT-2 (1.0m optical), KOMPSAT-3 (0.7m optical), KOMPSAT-3A (0.55m optical), and KOMPSAT-5 (0.85m SAR) satellites imagery. SIIS has the global business network with more than 80 resellers and partners. In the capability of providing both optical and radar imagery as well as the collaborative business with worldwide network, SIIS offers better and fair imaging services to customers.
Trimble
Trimble applies technology to make field and mobile workers in businesses and government more productive. Solutions are focused on applications requiring position or location—including surveying, construction, agriculture, fleet and asset management, utilities, public safety and mapping. In addition to utilizing positioning technologies, such as GPS, lasers and optics, Trimble solutions include software content specific to the needs of the user. Wireless technologies are utilized to deliver the solution to the user and to ensure a tight coupling of the field and the back office. Founded in 1978, Trimble is headquartered in Sunnyvale, California and has offices around the world.

Euclideon Europe
Euclideon offer a range of products, including its ready-made Geoverse software, designed for users to instantly and effortlessly visualise 3D point cloud data in its geospatial context; its conversion software, which allows users to compress their point-cloud data down to 5-20% of its original size for effortless storage, streaming and use in Geoverse;

SOLIDSCAN converts a laser scan into a solid, photo-realistic representation of the real world. There is no upper limit to the detail that can be reproduced using SOLIDSCAN. Incredibly, Euclideon's SOLIDSCAN removes moving objects and 90% of the background noise from laser scanned data – only static objects remain. Reflective surfaces like whiteboards and mirrors can now be laser scanned with photo-realistic results. SOLIDSCAN technology creates many new opportunities for scanning organizations.