Social Program
MEETINGS AND CEREMONIES IN PCC
| | |
| --- | --- |
| Tuesday 12. 7. 2016 | Opening ceremony |
| Tuesday 12. 7. 2016 | Welcome reception |
| Wednesday 13. 7. 2016 | Exhibitors reception |
| Tuesday 19. 7. 2016 | Closing ceremony |
The Prague Congress Centre ranks among the best-known congress venues in Europe with more than 50 halls, reception and meeting rooms with a total capacity of up to 9,300 people, and 13,000 m2 of exhibition space.
The centre's high technical standards and diverse options for arranging meeting spaces make the venue a prime choice for hosting exhibitions, social events, banquets, and cultural productions, as well as congresses and conferences.  
Opening & Closing ceremony
Place: Prague Congress Centre
Date & Time: Tuesday, July 12, 16.30 – 18.00 / Tuesday, July 19, 13.30 – 15.30
Price: included in fee
Opening ceremony will welcome Congress participants and present ISPRS. Closing ceremony will be grateful to all participants and will have to say good bye and save journey back home. Outstanding personalities will receive ISPRS Awards. Ceremony will be in the largest hall in the Congress Hall with a maximum capacity of 2,764. Thanks to its excellent acoustics, the Congress Hall ranks among the best concert halls in the world. A part of the program will be dedicated to the Congress hosting country – Czech Republic, among other well known for folk dance.
Czech folklore is the folk tradition which has developed among the Czech people over a number of centuries. Nowadays it is preserved and kept alive by various folklore ensembles uniting members of all ages, from children to seniors, showing their talent during competitions, folklore festivals or other performances. You will have the chance to see folk dance with your own eyes.
Welcome reception
Place: Prague Congress Centre, Restaurant ZOOM
Date & Time: Tuesday, July 12, 19.00 – 20.30
Place: Prague Congress Centre
Price: included in fee
The right place and time to meet other delegates of the Congress, chat and enjoy catering in its utmost form and essence with the Zátiší Catering operating for more than 21 years. ZOOM is an unique place with the superb view to the Prague Castle and Old Town, located at the Prague Congress Centre, with newly designed interior. Restaurant is dominated by an onyx bar imported from Iran and a few glass pillars equipped with special programmed light effects.
Exhibitor's Showcase Sessions and Commercial Sessions
Place: Prague Congress Centre
Date & Time: from Wednesday, July 13
Price: included in fee
The Exhibitors are pleased to invite all participants and accompanying persons to a reception in Exhibition area. The reception is free of charge for all registered participants, accompanying persons, sponsors, exhibitors and single day participants on 13 July 2016.
A commercial and professional Exhibition in the field of photogrammetry, remote sensing, spatial and information systems will be organized from Wednesday 13, July – Saturday 16, July 2016. The Exhibition will be located at the Foyer of the Prague Congress Centre in large space with beautiful view to the Prague Castle and Old Town.
The Foyer will guarantee excellent place for Exhibition reception, July 13th. It is a good way to contact directly all subjects who might be interested in possible cooperation. An extra space for presentation will be available to every Exhibitor and coffee buffets will be located in the same area for peaceful atmosphere and comfort.
CONGRESS GALA DINNER
Monday, July 18, 19:30 - 01:00
Žofín
Price: 150 €
Address: Slovanský ostrov 226

Be a part of glorious evening on island, the most beautiful island in the very heart of Prague! The neorenaissance Žofín Palace, one of the most notable architectural treasures. Its location, in a venerable park with a view over Prague's historical panorama, and the magnificent and gloriously decorated halls with original paintings and stuccowork on the ceilings, fitted with modern lighting, sound and projection technology and air conditioning, once more offer unique experience of the Congress Gala Dinner.
Feel the history in magnificent palace Žofín. On 4 November 1882 the first performance of Smetana's "My Country" in its entirety took place at Žofín, and four years previously Antonín Dvořák had held his first concert here. The hall at Žofín also hosted performances of Zdeněk Fibich's work; Berlioz, Liszt, Tchaikovsky and Wagner all appeared here. Žofín was also a venue for balls and dances. Many Czech historical figures visited and danced here, such as a writer Božena Němcová or poet Jan Neruda.
ISPRS Congress Organizers will try to do their best to prepare an unforgettable evening! You can expect a welcome drink, 3-course dinner menu, open bar with beer/ wine and soft drinks, entrance into the all halls of Žofín Palace, varied program with surprise, separated lounge for restful meetings, live music band with dance floor and extra dance floor in Knight's hall with DJ.
Black tie dress code is required.
CONCERT
Thursday, July 14
See the flyer for more information.
Bethlehem Chapel, Prague
Price: 25 € (differs by the registration type)
Address: Betlémské náměstí 255/4

We are preparing beautiful concert with mixture of professional musicians and young talented musicians in glorious Bethlehem Chapel. Bethlehem Chapel is a place that brings to mind the personality of Hus and the Hussite period of Czech history and today is a "NATIONAL CULTURAL MONUMENT".
THEATRE
Sunday, July 17
20.00 – 21.30
Black Light Theatre, Prague
Price: 25 €
Address: Rytířská 539/31

Black theatre is different; the light is different and the dark is different. The intense darkness of black theatre is full of fantasy. Poetic pictures are approaching you from the mysterious and almost indefinite depth of a black cabinet. You cannot see the actors, as they are invisible. Suddenly you can see them rather well and almost dangerously close. Dance will express the unspoken, disturb emotions and overcome laws of physics. Music will bring inanimate to life, tragic will change into comic, unbelievable will become real. And, moreover, your imagination will fully awake. If you are willing to join our exploration, inside you may find something you have never known existed.
BOAT TRIP + DINNER
Saturday, July 16
19.30 – 21.30
Vltava River, Prague
Price: 40 €

Dinner on a boat is unforgettable! Especially during summer months when you can enjoy pleasant summer twilight and pleasantly warm night. Two hours cruise will be best way how to relax and chill after long day in Congress center and concurrently see the most significant sights of Prague. You will pass by St. Agnes convent, Prague castle, Rudolfinum, the Charles Bridge and the National Theatre.
English speaking guide will narrate you with most important knowledge of Prague, whether the historical milestones and buildings or places what you will see around. Rich offer of cold dishes, hot buffet and sweet will satisfy everybody on the boat.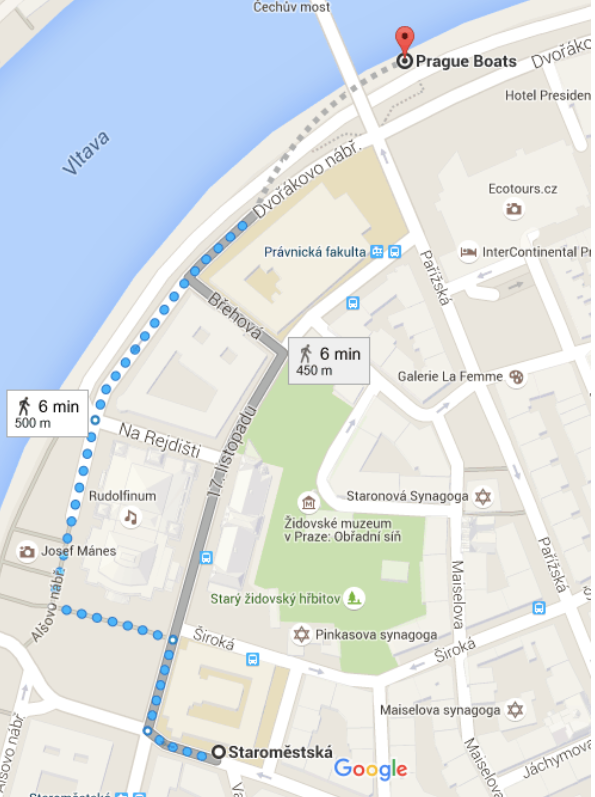 YOUTH MEETING
Ice-breaker Party 19:00 (Club Open), 21:00 (Rock concert starts) starts)
Friday, July 15
Vagon Music Club
Price: 50 CZK until 20:30 with badge. After that or without badge the price is 150 CZK
Address: Palác METRO, Národní 961/25

All young scientist are invited to Ice-breaker Party. It is perfect way to meet new people and make some new connections with young people interested in the same field. Party will be held in Vagon Music club in city centre on Národní třída street, in a passage at Prague's Old Town, perfect location to stay on Friday night!
Vagon club is based on a solid bar, offering a great selection of alcohols of all kinds and the prizes are low. And why it is called Vagón (a wagon)? The place looks like a wagon – it is narrow and long and instead of windows are hand made black paintings of legends of blues and rock and the whole modern music – Hendrix, Henderson, Zappa, Clapton .. lots of them. Also large part of the local playlist is made by blues groups, many Ska bands, sometimes advanced Punkrock groups (the production doesn't let in that funny punk kids with cheap guitars and three chords, expect only punk stars, if something like that even exists). You can also find ethnic bands with tribal and native instruments.
Enjoy the friendly atmosphere, chat and have fun! Program depends on the mood, you may find that table football or beer pong will be great idea or wildly dance.
SOCCER MATCH
The Podolí Dormitory areal
Friday, July 15, 18.00
Price: Free
Address: Na Lysině 772/12

Everyone is welcome to join in a five-a-side soccer challenge. It can't be closer from Congress Centre to football pitch! Multi-purpose sport field with artificial grass and evening lights is located in Podolí Dormitory areal, just few steps from the Congress Centre and Vyšehrad. All participants are invited to come along and take a part, whether you're after some competition or just a friendly game. It is great opportunity to stretch your body after all day in meeting rooms on Congress and excellent relax in friendly atmosphere.
Depends on participants we will make teams, probably mixed female and male. Let's have a fun!
FUN RUN
Fun Run - 12th July, 2016
Price: Free
Address: around the PCC

Start the Congress with a pre-event Fun Run!
Participants are offered to run before the Congress starts. A fun run is a friendly race that involves either road running or cross country running with participants taking part for their own enjoyment rather than competition. The way around Vysehrad area is not only nice to see, but it also offers a great view on Prague City centre, it's river and castle. And maybe you will find it like a perfect start of the day before morning conference and you will make from the morning run your daily routine!
Anyone can participate in the event. To run - all you will need to be able to overcome prepared round, independently on time. You can run in a group and make some funny pictures during the track or you can run individually and breathe the atmosphere around!
Take part in a friendly and active morning, that you will remember for a long time.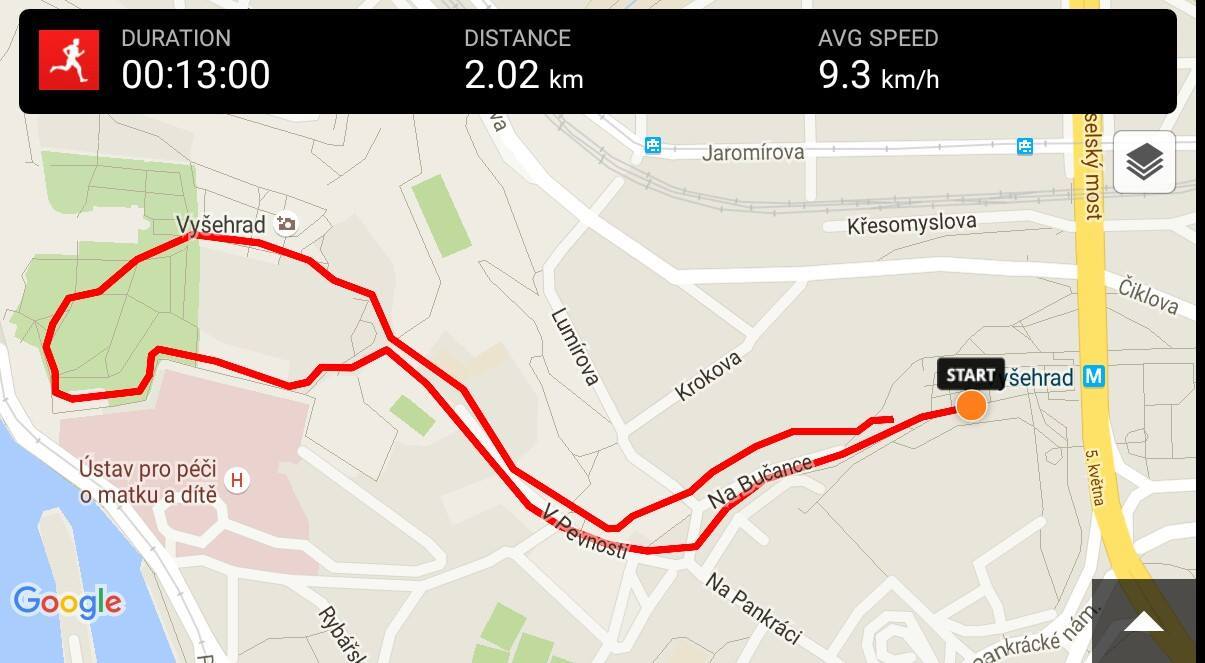 ISPRS Foundation (TIF) Fundraising Dinner
17th July, 2016, 19:00
Price: 150 €
Address: Dancing House Panorama Restaurant Ginger & Fred, Jiráskovo náměstí 1981/6, Praha 2

The ISPRS Foundation dinner is a fundraising event with a delicious dinner in an exklusive restaurant with a unique view on Prague and Vltava river.
3 course menu with drinks = 150 EUR
One third of the price will be donated to the ISPRS Foundation.